October 17, 2014, 6:23 pm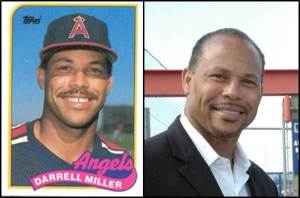 Catholic Athletes for Christ (CAC) recently announced that Darrell Miller, former Major League Baseball (MLB) player with the California Angels and currently director of MLB's Urban Youth Academy, will receive the fourth annual CAC Courage Award.  The award recognizes superior Catholic evangelization in sports.
Miller, who played professionally with the Angels as a catcher and outfielder from 1984-1988, will be presented with the Courage Award at a public reception event on October 21, 2014, at "Top of the Town" in Arlington, Va.  Miller has been a supporter of CAC since its inception in 2006, serving on the organization's Athlete Advisory Board and its speakers bureau.  Previous CAC Courage Award recipients were Rick Eckstein, Washington Nationals' former hitting coach (2011), Kerry Fraser, former NHL referee (2012), and then-Deacon Chase Hilgenbrinck, former professional soccer player (2013).
"Darrell Miller, a convert to the Catholic faith, has been a tremendous advocate for faith in athletics, both on and off the playing field," CAC President Raymond J. McKenna said. "Through his tireless effort in helping establish baseball's Urban Youth Academy for inner city children and his eagerness to speak about his Catholic faith to groups large and small, Darrel is a shining example of the 'new evangelization' in the world of sports."